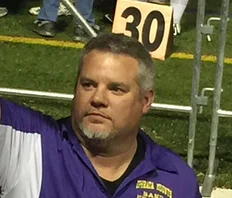 Mr. Stephen Goss is the Director of Bands at Ephrata Area School District for grades 6th – 12th grade.  He is also the Director of the High School Percussion Ensemble in Ephrata, Pennsylvania. In addition to teaching at Ephrata, Mr. Goss manages and teaches at STG Music Studio. The studio covers all ages of percussion students from beginners to advance players preparing for higher education in music. Many of the students from STG Music have earned accolades, participated in county, district, regional and state band festivals as well as continue to pursue music at the collegiate level.
Mr. Goss is an Adjunct Professor of Percussion at Millersville University. His duties include, teaching drum set and percussion lessons, percussion methods and music technology courses.
He is a graduate of West Chester University with Bachelor's of Science in Music Education and Master's of Science in Music Performance. He holds professional memberships with the Percussive Arts Society, NAfME: National Association for Music Education, and Lancaster Lebanon Music Education Association.  He is clinician for SmartMusic software, designed by MakeMusic Inc. and he teaches clinics for the company to music educators throughout the east coast region. Mr. Goss is honored to have been nominated for a WGAL Teacher Impact Award, as well as a Grammy Music Educator Award by his students and parents.  In 2014, he was honored with the Lancaster-Lebanon Music Educator's Private Teacher Award. Mr. Goss remains active as a freelance performer with local orchestras, churches and other performing ensembles.  He is a drum set player for LCBC Church- Ephrata Campus, where he plays on various worship bands. Mr. Goss is endorsed by Sabian Cymbals and Innovative Percussion.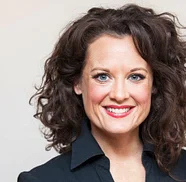 Kristie has been performing since the age of two.  Her love of acting, dancing, singing, and storytelling has led her to various performing outlets.   As a young girl Kristie studied dance and gymnastics.  She loved playing the clarinet and joined her HS marching band in 8th grade, this eventually lead her to pursue a degree in Music Education from Millersville University.
For the past 17 years Kristie has been teaching at the Ephrata Middle School as a general music teacher and choral director.  She has taken her love of performing and storytelling to create a fresh, new choral program at EMS.  This group performs a wide-variety of repertoire while incorporating technology, dance, and various multi-media elements.
In the past, Kristie has conceptualized and designed HS indoor-guard shows, taught marching band, choreographed musicals and still loves to perform today. As a local stage performer, Kristie has performed in a multitude of musicals and plays at the Ephrata Performing Arts Center (EPAC).  Broadway World (BWW) referred to her as "…one of EPAC's best stage regulars".  In a recent review by the Reading Eagle they wrote "Her performance is nothing short of hypnotic".   Lancasteronline said "Whenever she is on stage, it's hard to take your eyes off of her, Ohlinger is a knockout".
Winner of several BBW.com awards including best play and best ensemble performance, Kristie looks forward to bringing her love of teaching, performing and storytelling to the Ephrata High School Marching Unit.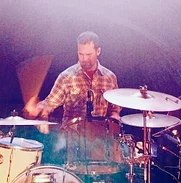 Percussion Instructor and Caption Head
With over 20 plus years of marching band instructional experience Tony Kirchner looks forward to working with the students and music community of Ephrata Area High School.
Tony's marching band instructional career started in 1991 at Lancaster Catholic High School. For 16 years he helped define, shape and cultivate the marching program as percussion caption head and assistant band director. During his tenure, LCHS was aSeven-time Top 3 Finalist at Tournament of Bands Atlantic Coast Championships. They were first place Champions in 2001, 2004, and 2005. In addition, his marching percussion program won the High Percussion Award in 2001 & 2003.  They were High Percussion runner up in 2004 & 2005.
From 1998 through 2006 Tony served as Lancaster Catholic's Elementary & Middle School Instrumental Music Coordinator, Director of Percussion & Jazz Ensembles and ultimately took over the role of Band Director in 2005 & 2006. After an opportunity presented itself in the business world, Tony left music education as a full time career.
As an outlet for his musical passion and pursuits in 2007 – 2013 Tony worked with the Lampeter Strasburg High School Marching band as design consultant and percussion arranger/instructor.
In addition to the above, as a consultant, designteam member, instructor and/or arranger, Tony has worked with the following area marching bands:Millersville University,Wilson Area HS, McCaskey HS, Williamsport Area HS, Maplewood HS and Annville Cleona HS.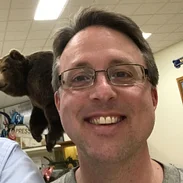 Chris has always loved the arts. He grew up playing saxophone, singing in choir, and performing in musicals as well as all other performance organizations in school and church. Chris graduated from Annville-Cleona in 1989, and entered Millersville University in the Music Education department. He graduated in 1994. While searching for a teaching position, he performed with local bands, and worked in assorted jobs in the mental health field.
Chris' instructional career began teaching with Spring Grove Marching Unit in 1993. For 20 years, he worked in design, marching and musical development of their program. He helped design and implement the show "American in Paris" which finished first in Yankee Division in Cavalcade of Bands.
In 1998, he began teaching the instrumental program for Lancaster Catholic, grades 4-8. He was also assistant director for the marching band, focusing mainly on their visual program. LCHS was a Seven-time Top 3 Finalist at Tournament of Bands Atlantic Coast Championships several times during his tenure, winning East Coast Championships in 2001.
Chris graduated from Millersville from 2001 with a Masters in school counseling, and joined Intermediate Unit 13 Non-Public department. He now supplies counseling services to non-public schools in grades K-8. Chris also provides workshops to non-public schools and the Diocese of Harrisburg in areas such as classroom management, childhood trauma, Positive Behavioral Intervention Systems, and Student Support Teams. He recently graduated from Penn State University with his Educational Leadership Certification, and one day hopes to enter into an administrative role in Intermediate Unit services. He is married and has one daughter, and lives in Elizabethtown, PA.
Chris is entering his third season with Ephrata looks forward to working with the students and music community of Ephrata Area High School.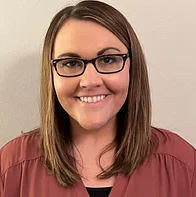 Woodwind and Marching Instructor
Miss Sollenberger joined the EHSMU staff in 2016. She is a 2005 graduate of LampeterStrasburg High School where she performed in the concert band, pit orchestra, and marching band. She was a member of Tri-M Music Honors society, the flute/piccolo section leader, and also participated in numerous PMEA festivals. In 2010, Miss Sollenberger graduated from Indiana University of Pennsylvania (IUP) summa cum laude with degrees in Music Performance and Psychology. While at IUP, she performed in the Wind Ensemble (serving as co-principal several semesters), Concert Orchestra, and various chamber ensembles. Miss Sollenberger has also recorded with The Keystone Wind Ensemble and performed with them at the World Association for Symphonic Bands and Ensembles Conference (WASBE), held at The University of Cinncinati College Conservatory of Music, as well as the International Trumpet Guild (ITG) Conference. Her flute quartet was invited to perform at the annual PMEA Conference. Her undergraduate research focused on the field of Music Cognition, culminating her Honors thesis on correlations between an individual's personality traits and their music preferences. Miss Sollenberger is also a three-time finalist at the Music Teachers National Association Young Artists Woodwind Competition. Furthermore, she has performed in masterclasses with worldrenowned flutists such as: Katherine Kemler, Amy Porter, David Fedele, Demarre McGill, and Thomas Robertello.
Miss Sollenberger graduated from Millersville University in 2014 with a Master's degree in Clinical Psychology. She currently works in Lancaster as a family therapist and is pursuing her Pennsylvania license in Professional Counseling.
Miss Sollenberger resides in East Petersburg with her two fur babies. In her free time she enjoys traveling, exploring new coffee shops, and reading a good book.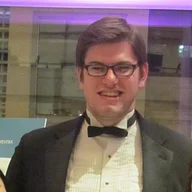 EHSMU Brass and Assistant Director
Mitchell is excited to be working with the Ephrata High School Marching Unit for another season! A 2012 graduate of Ephrata, Mitchell served as drum major of the EHSMU for 2 years. It is an honor for him to be back at his Alma Mater working with the program that began his training and love for music.
After graduating from Ephrata, Mitchell went on to study music at Mansfield University where he was a member of "The Spirit and the Pride of Pennsylvania" marching band, and served as mellophone section leader for 2 years. He was also a member of the award winning Mansfield University Concert Choir with whom he traveled regionally and internationally, winning 3 gold medals at the 2014 World Choir Games in Riga, Latvia. During his time at Mansfield, he also won the National Association for Teachers of Singing's regional vocal solo competition in 2013, and was a finalist in 2015. Additionally, he was a finalist for the 2016 American Choral Directors Association Eastern Division Conducting Competition.
Mitchell has studied piano for over 17 years, and is sought after as an accompanist for choirs and musical theatre events and productions. Most recently, Mitchell was invited to be the accompanist for the 26th Theatre Harrisburg Arts Awards where, among other acts, he accompanied for Eliseo Roman who appeared in the original Broadway cast of "In the Heights." He has accompanied for many choirs including the Mansfield University Festival Chorus, and the Ephrata Middle School choirs with Kristie Ohlinger and Jill Klinger. He will be beginning an engagement as accompanist for the Susquehanna Youth and Young Women's Chorales in the fall.
Mitchell lives in Hershey, PA where he works full time at an insurance agency. He is a singer with the nationally acclaimed Susquehanna Chorale, and has been invited to join the board of directors for that organization beginning in the 2018-2019 season. He is also actively involved in area musical theatre productions, most recently music directing "I Love You Because" at Theatre Harrisburg. You can read more about Mitchell's musical adventures on his website at https://mitchellsensenig.com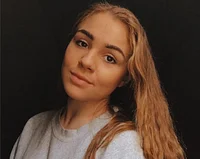 Visual Ensemble Assistant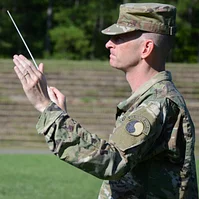 Commander, 29th Divsion Band Virginia National Guard Clifton Forge, Virginia
Don is a graduate of West Chester University of PA with a Bachelor's of Science in Music Education. He taught high school band in New Jersey for nine years before serving on active duty with the 392d Army Band in Fort Lee, Virginia. He served as a percussionist, music arranger, historian, and was the sound reinforcement NCOIC. While serving with the band he worked as an instructor with his wife's high school marching band. He left active duty to pursue a career as a band commander with the 29th Division Band VaARNG. While training for that position he took a position as the Band and Chorus Director at Rockbridge County High School in Lexington, Virginia. He taught concert band, wind ensemble, jazz improvisation, chorus, percussion class, and marching band. He now works as an arranger and clinician and enjoys serving in the National Guard. The 29th Division Band performs ceremonies and concerts all over the Commonwealth of Virginia and this year a portion of the band will perform in Normandy, France in honor of the 70th Anniversary of D-Day. Don Carlson lives in Charlottesville, Virginia with his wife Jean.